STEM CELL THERAPY CENTER IN PRAGUE
Prof. Veselého street 493, Prague, Czech Republic
e-mail: head_office@nbscience.com
STEM CELL THERAPY CENTER IN SOFIA
address: Professor Velizar Velkov St 4A 1618 Manastirski Livadi, Sofia, Bulgaria
e-mail: head_office@nbscience.com
During the stem cell program the patient receives highly concentrated bio material which contains 50 000 000 – 150 000 000 stem cells ( depend on the selected package).
Video from the laboratory:
Description of the laboratory:
Biotechnology stem cell laboratory
Thanks to the modern laboratory, the company easily copes with any complex issues in the field of working with the patient's stem cells. The laboratory is divided into several blocks, according to the tasks facing them.
The first block is the general deployment of employees. In this block, employees conduct office work.
The second block is a tambour room (gateway). It separates zones with different levels of sterility. Employees from the first block enter the airlock and change the clothes of the first clean zone to sterile sets of clothes for work in the third block. The sluice system is used for premises with increased requirements to the degree of purity of air from pollution.
The third block is the main one where all the work with the biomaterial is flowing. It can be divided into three departments A, B and C.
Department A
Department A is intended for analytical research. It contains all the instruments connected with the measurements. To carry out analyzes related to the identification and "certification" of stem cells, very accurate instruments are needed.
Such instruments are flow cytofluorimeters. These are the most accurate instruments from all that exist to work with cells. Thousands of cells per second individually pass through the laser beam, which allows not only to separate stem cells from ordinary cells, but also to evaluate their "healing potential".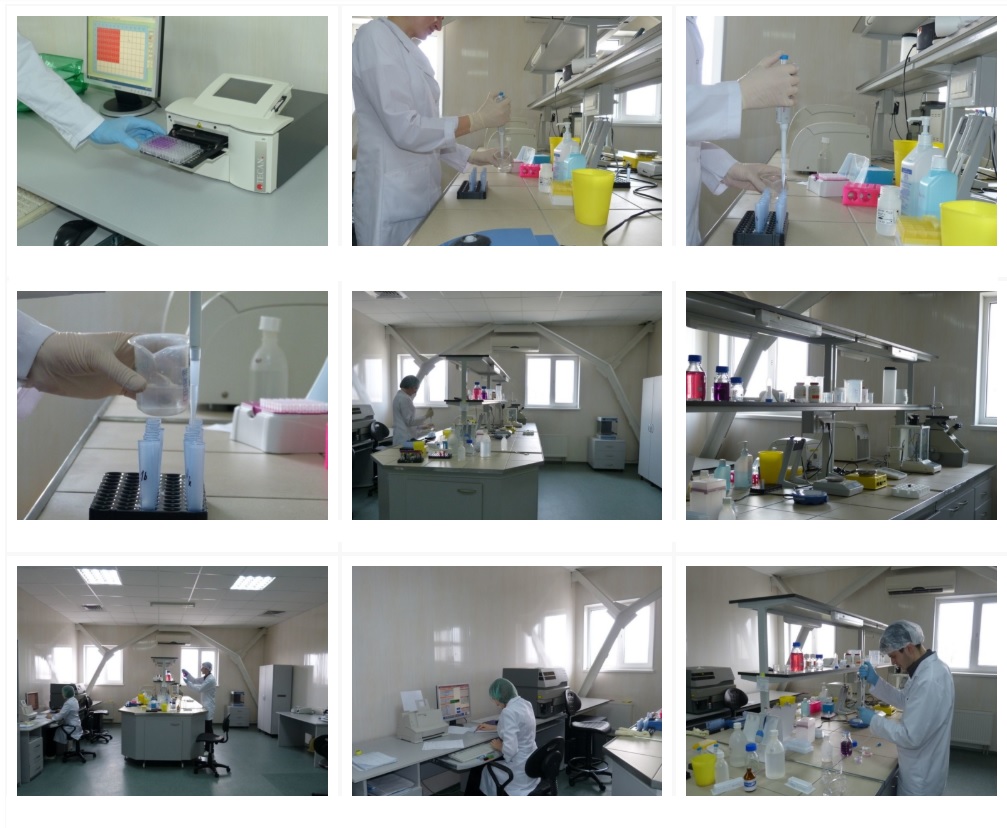 This equipment allows us to study with great accuracy each cell individually and to sort out qualitative cells from the rest.Also in this department, other analyzes of the condition and composition of cells are carried out, which allows successfully growing stem cells without loss of quality.
DEPARTMENT B
Department B – is a place where actions are taken to isolate and purify the cellular material. Thanks to certified centrifuge equipment, stem cells are isolated with high accuracy and quality.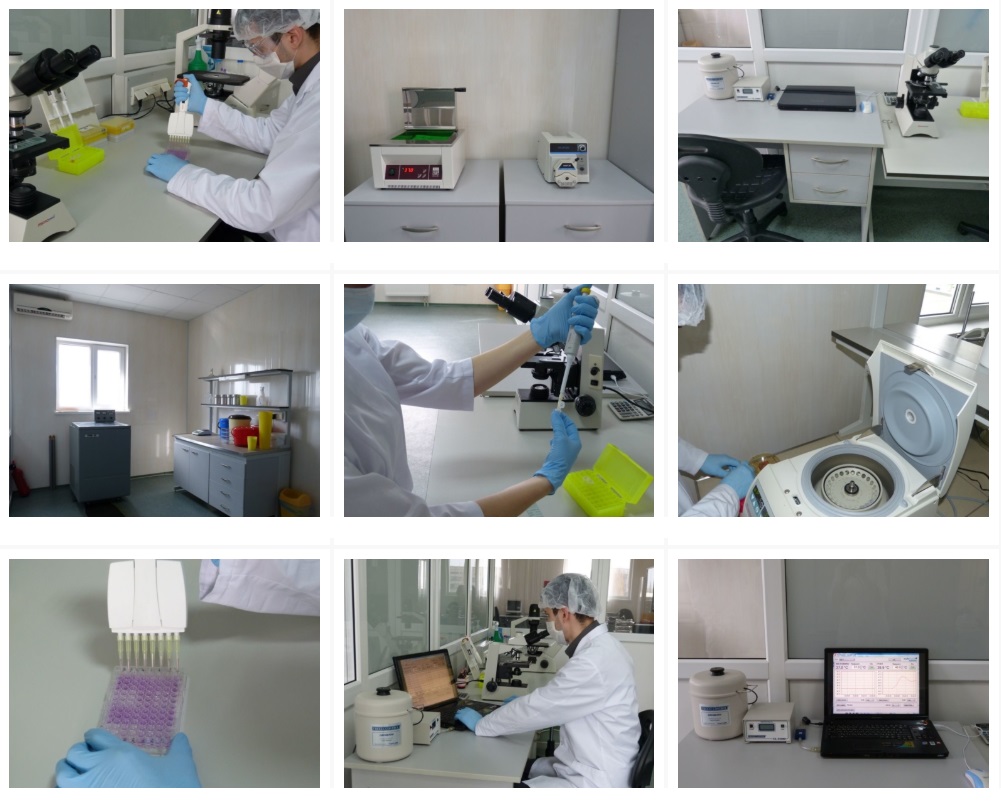 DEPARTMENT C
Speaking about the department C – it should be noted that it is, perhaps, the most high-tech department. It is here that all actions with cells go. It is here that the most stringent requirements for working with cellular material and biological safety are observed.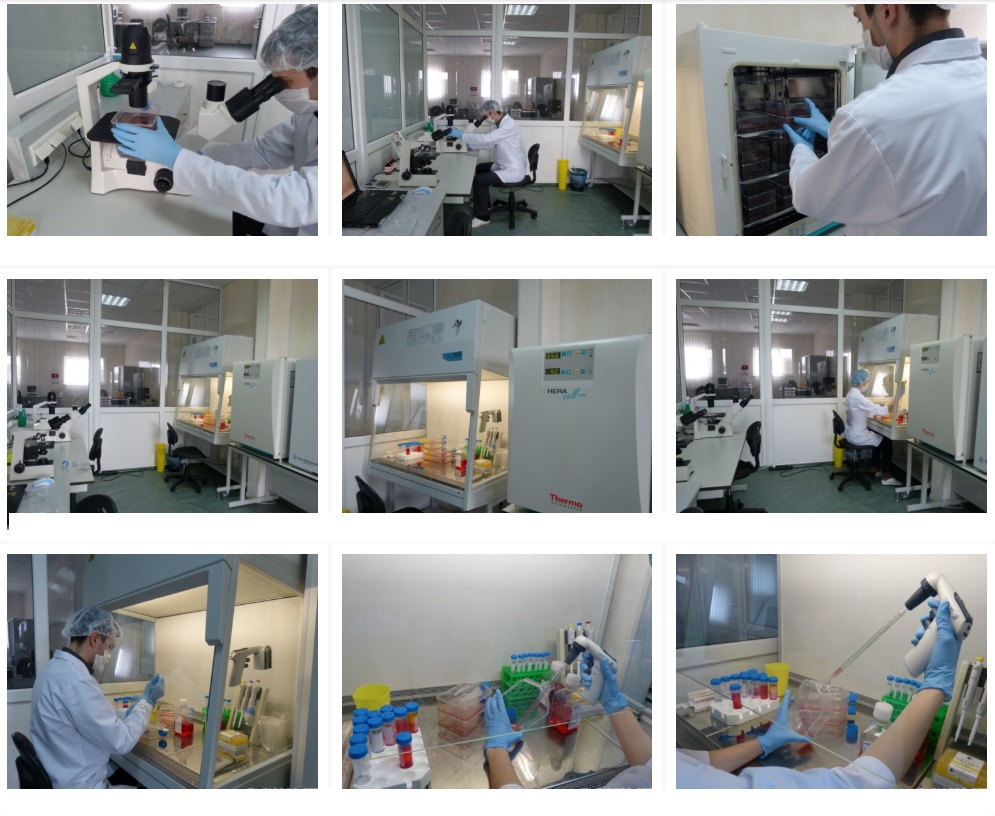 The necessary equipment for working in sterile conditions with any stem or other cell types is represented by leading manufacturers from all over the world. Stem cells in a special sterile box are transplanted into vials with a nutrient medium, where they begin their multiplication. During the growth period, these vials are updated many times and as the cells grow, they are transplanted into new vials. Such operations are carried out repeatedly, until the number of cells reaches the therapeutic dose.
APPLICATION OF STEM CELLS FOR THE TREATMENT OF:
vascular disease of the lower extremities (occlusive disease, diabetic microangiopathy of the lower extremities (diabetic foot), obliterating atherosclerosis of the lower limbs);
eye diseases: Glaucoma, Retinal thickness, Keratokonus, Age-Related Macular Degeneration (AMD) , Diabetic Retinopathy;
atherosclerotic heart disease, coronary heart disease, myocardial infarction;
Lyme disease;
neurodegenerative diseases: ALS, MND,Alzheimer's disease and Parkinson's disease;
pancreatic necrosis; Cirrhosis;
recovery of intervertebral discs;
psoriasis;
trauma and degenerative disease of the cartilage (arthritis, arthrosis);
bone defects (false joints);
Crohn's disease, ulcerative colitis;
diabetes types I and II;
degenerative diseases of the liver (cirrhosis);
burns (combustiology);
Reconstructive surgery, aesthetic medicine, cosmetology:
wrinkles;
treatment of vitiligo;
rejuvenation (anti-aging therapy, anti-age therapy);
restore breast shape after partial resection or complete removal of the breast;
resorption of keloid scars.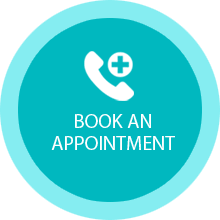 _______________________
Awards:

Advantages:
30+ years of experience in stem cell technology
Certificates of Analysis (to certify the quality and purity of stem cells )
Individual stem cells dosage
Stem cell laboratory and cryobank
GLP/GMP registered facility
We are using flow cytometry.
Flow cytometry is a powerful methodology for characterizing, analyzing, and isolating stem cells and their derivatives.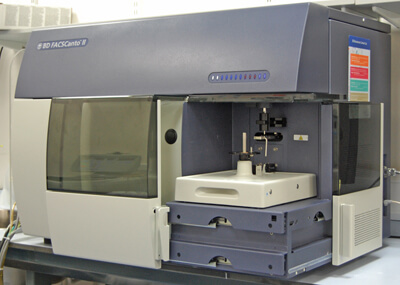 ___________________________________
Stem Cells are Manufactured According to EU GMP Rules and Conform to General Criteria.
Quality Certificate Issued for Each Batch.
Questions: e-mail: head_office@nbscience.com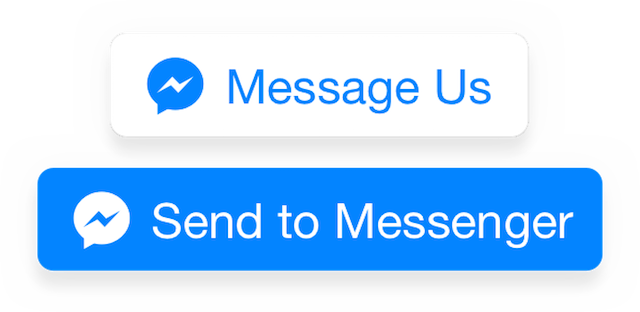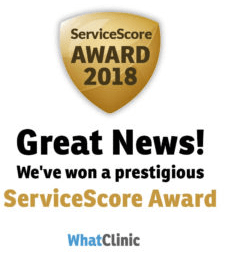 Using our Ask A Doctor free service, you can send your questions to a Doctor and the Doctor will reply within minutes. It's as if you are having an email exchange with your very own private Physician!
e-mail: head_office@nbscience.com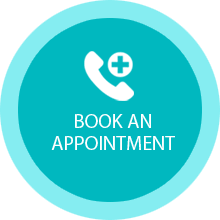 Clinical Trial demonstrated that stem cells injections in dosage of one million stem cells per kilogram of body weight was sufficient to induce disease remission
---
"Patients First"
"Patients First" is the guiding principle of our Clinic. Every day we strive to provide outstanding and compassionate care and service to our patients. Our goal is twofold – improve the health and experience of our patients. Hear directly from our patients about their experience.
Name: Mr.Ajay ( United Kingdom), 2018
Age: 33
Condition:
DDD (Degenerative disc disease)
Lower & thoracic spine stiffness & pain;
L1-S1 disc bulge indenting nerve root.
(Back pain/stiffness)
Osteoarthritis right shoulder;
(Shoulder pain & stiffness)
"…..
Dr. Eugene organised all our traveling needs. …
I traveled in the company of my mother and I received a total of 50,000,000 stem cells, in my upper and lower back, and right shoulder.
After treatment; regeneration has been amazing. There has been week by week progress in my health. On the whole my back feels stronger and more stable. The upper thoracic recovery is spectacular. A lot of pain has disappeared and is continuing to do so as time passes. Lower back feels unbelievable! I use to be bed ridden for most of the day due to pain. Now I can spend a day without laying down if I must and it will only get better from here.
It's now been 2 months since I received Stem Cells and they are continuing to repair my body and damaged cells. It is a long lasting effect. I'm very happy with the results already.
…. I contacted stem cell doctors in my country in England, in America, Russia, India, and most of Europe. I discovered that the ones I found were either stupendously overly priced, or only did certain services regarding stem cells. In my case I had multiple issues with my health and my problems were more than one specific area. NBScience tackled all my problems together. I would just like to OUTLINE that this was most crucial for me. I'm very grateful to all the doctors at NBScience who helped me. I failed to find another stem cell company providing a wider availability of services that NBScience permitted. My Experience during stem cell injections was remarkable. Everything went very smooth and as structured.
I was taken very good care of personally by 3 individual specialists. I was seen by a spinal doctor. Dr Eugene also called in a separate shoulder specialist for me, to inject my shoulder to make sure the stem cells were initiated correctly. This was very kind of him and the service was exceptional. The modern facility at NBScience were faultless and very organised…..
The quality of stem cells at NBScience are to the highest degree.
I know friends who have had autologous stem cells and embryonic stem cells elsewhere and my recovery has beaten them in comparison. This was the best result for me.
Stem cells are a true miracle and they work.
NBScience have more than 30 years experience with stem cells. This is why I trusted them.
My E-Mail: ajay_x@hotmail.co.uk
Should anyone wish to ask me more questions with my story on how stem cells helped me or about NBScience, please feel free to contact me on my personal email.
_________________________
NBScience STEM CELLS CLINIC RATED BEST FOR SERVICE 2018 BY WHATCLINIC
NBScience Stem cells clinic has been recognised with an annual award based on patient service excellence ratings from healthcare search engine WhatClinic.
WhatClinic looked at 12 months of data from users of its site, in relation to NBS-SCTC Stem cells clinic including patient review scores, feedback data and clinic contact rates. In 2017 over 15 million people visited the comparison site to find and compare clinics.
NBScience Stem cells clinic was only one of a small number of clinics on the site that met the exacting standards needed to qualify for the award. Not only must the clinic have a consistently high ServiceScore™ rating to qualify, the rating measures the clinic's commitment to customer service over a whole year, and so represents long term commitment dealing with patients. Less than 2% of clinics on the site qualified for the award this year.
e-mail: head_office@nbscience.com
WhatClinic CEO David Roe congratulated NBScience Stem cells clinic and said "The WhatClinic Customer Service awards have now run for nine years. In 2018 we are now including tens of thousands of ratings of patient to clinic phone calls, rating clinics on their politeness, helpfulness and customer service over the phone, as well as through email, online and in person.
Ratings are useful to both consumers and clinics. Consumers can see which clinics have rated well with lots of other users, and Clinics can evaluate their own performance against others in their market, ideally with the goal of getting better and better at serving their patients, which is ultimately good for everybody. "
About WhatClinic
WhatClinic is a clinic comparison site that lists over 125,000 clinics globally. In the last year over 15 million people visited the site to find, compare and book treatments across a wide range of elective, self-pay medical treatments. WhatClinic's mission is to give the patient, as an empowered consumer, access to all the information they need to make an informed choice, including price, availability and reviews
Keywords: Induced pluripotent stem cells, iPSCs, stem cells, Autologous stem cells, Allogeneic stem cells therapy