干细胞疗法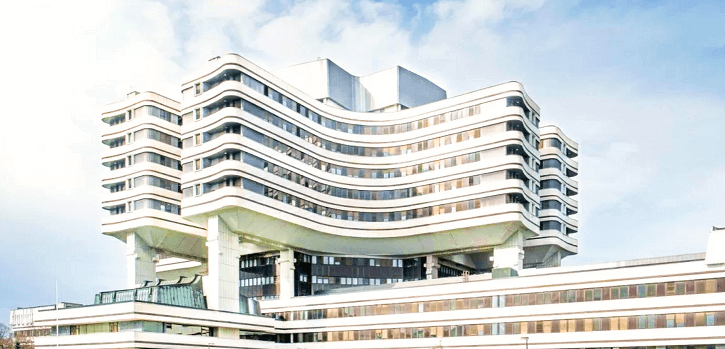 Whatsapp +33758673528 e-mail: head_office@nbscience.com
干细胞的好处。
它们是多能干细胞,这意味着它们可以分裂成更多的干细胞,也可以成为体内任何类型的细胞。这种多功能性允许干细胞用于再生或修复患病的组织和器官。
成体干细胞的再生(恢复活力)疗法适用于不同类别的患者:
有衰老警告信号的健康患者
患有退行性(年龄相关)疾病的患者
有衰老警告信号的健康患者
干细胞的静脉输注。
诊所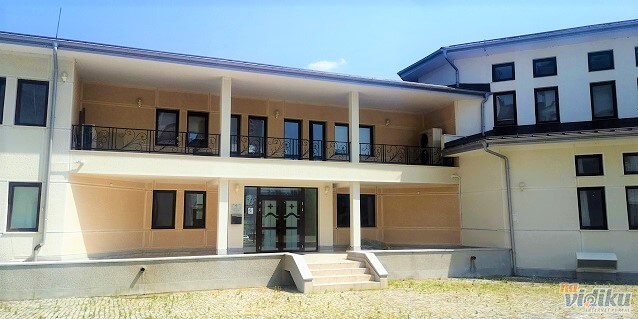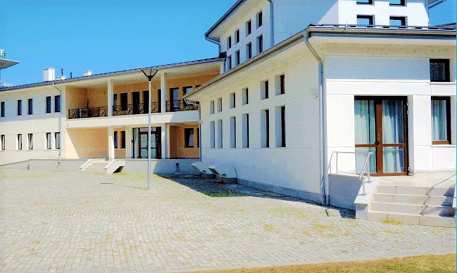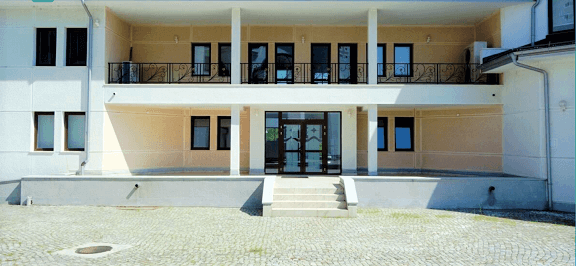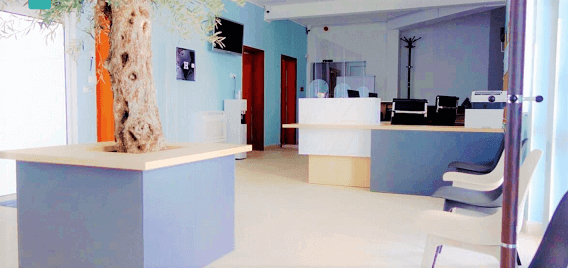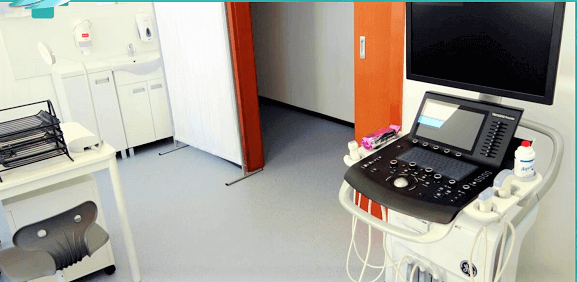 Our biotechnology laboratory:
Equipment and reagents for stem cells processing –
Thermo Fisher (USA)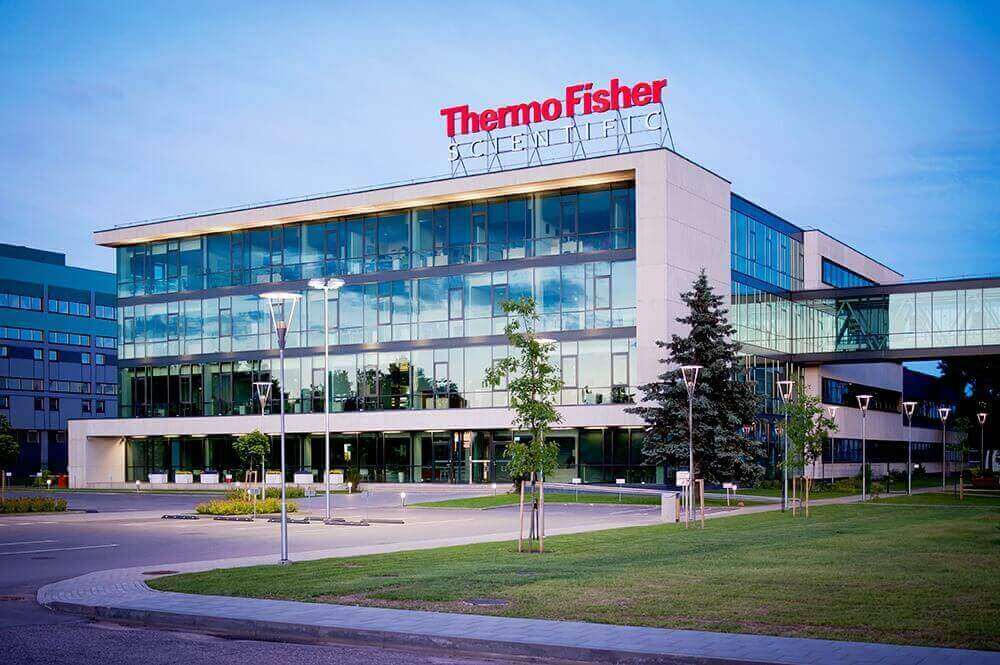 生物技术实验室
Department A
DEPARTMENT B
Department B
DEPARTMENT C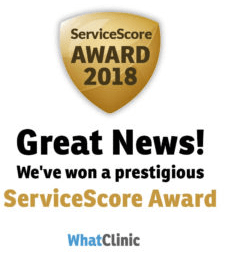 预期收益:
我们的一项干细胞治疗计划的预期益处是广泛的,并且会根据患者在干细胞注射时的状况而有所不同。然而,一般而言,一旦将干细胞施用于患者,它们有望帮助患者的主要内部器官和组织的再生和活化,以及帮助活化身体现有的干细胞。恢复和改善肝脏、心脏和肾脏等主要器官的功能,以及血液系统和淋巴系统等关键系统的功能,将有助于逆转时钟,让身体更有效地发挥作用。预计随着内脏功能的显着改善,患者所经历的衰老症状将显着减轻甚至完全消除,他们的健康容貌、情绪、能量水平,在许多情况下,性欲也会恢复。同时,通过使内部器官和系统在生物学上更年轻和更有效,干细胞疗法还有助于延缓衰老过程和潜在退行性疾病的发生,因此使用了"年轻化"或"抗衰老"一词。 "。治疗 。
请填写干细胞申请表,以便我们为您提供更多详细信息。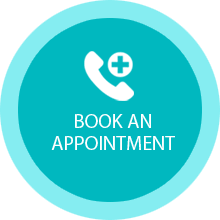 好处 :
该实验室从事专利技术。实验室鉴定干细胞并将细胞数量增加到治疗剂量。
这项工作是在提高安全性的条件下进行的,并保护患者免受"外来"感染。
在实验室中,干细胞经过精心挑选和染色体异常检测,只处理"健康"细胞。
符合欧洲实验室诊断标准;
国际质量控制;
为实验室诊断专家提供信息支持;
独立的;
客户及时反馈;
我们的一项干细胞治疗计划的预期益处是广泛的,并且会根据患者在干细胞给药时的状况而有所不同。然而,一般而言,一旦将干细胞施用于患者,它们有望帮助患者的主要内部器官和组织的再生和活化,以及帮助活化身体现有的干细胞。恢复和改善肝脏、心脏和肾脏等主要器官的功能,以及血液系统和淋巴系统等关键系统的功能,将有助于逆转时钟,让身体更有效地发挥作用。预计随着内脏功能的显着改善,患者所经历的衰老症状将显着减轻甚至完全消除,他们的健康容貌、情绪、能量水平,在许多情况下,性欲也会恢复。同时,通过使内部器官和系统在生物学上更年轻和更有效,干细胞疗法还有助于延缓衰老过程和潜在退行性疾病的发生,因此使用了"年轻化"或"抗衰老"一词。 "。治疗 。
这项工作不仅展示了绝对安全的应用,而且展示了胚胎干细胞在治疗严重疾病方面的高效率:
消除性内膜炎
上肢和下肢严重缺血
糖尿病足
1型和2型糖尿病
白血病(毛细胞)
肝硬化
自身免疫性疾病(肾小球肾炎)等。
请填写干细胞申请表,以便我们为您提供更多详细信息。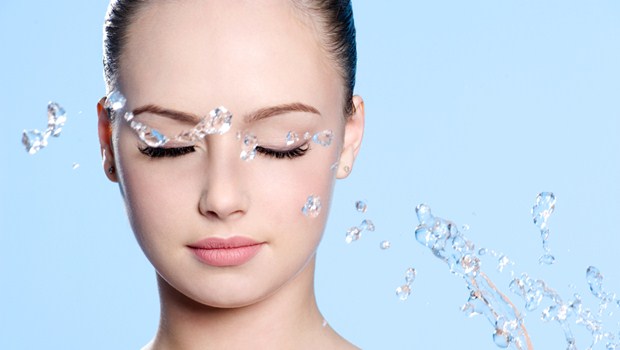 。
干细胞在治疗中的应用:
下肢血管疾病(闭塞性疾病、下肢糖尿病性微血管病(糖尿病足)、下肢动脉粥样硬化);
动脉粥样硬化性心脏病、冠心病、心肌梗塞;
胰腺坏死;
椎间盘修复;
银屑病;
创伤性和退行性软骨疾病(关节炎、关节病);
矫正骨缺损(假关节);
克罗恩病,溃疡性结肠炎;
I型和II型糖尿病;
退行性肝病(肝硬化);
急性肾功能衰竭(肾小球肾炎);
烧伤(火);
重建外科、美容医学、美容:
皱纹;
白癜风的治疗;
复兴(抗衰老疗法);
在部分或完全切除乳房后恢复乳房的形状;
瘢痕疙瘩的吸收。
胚胎干细胞治疗
什么是干细胞注射?
干细胞注射是一种再生医学。干细胞可以注射、植入或移植到人体中,以修复功能失调、患病或受损的组织。这些细胞可以被操纵成不同类型的细胞,例如血细胞、神经细胞或心肌细胞。例如,如果一个人的心肌受损,可以将干细胞注入受损的心肌以帮助修复它。
为什么干细胞被称为特化细胞?
干细胞可以成为体内任何类型的细胞。在适当的条件下,干细胞可以分裂形成具有不同功能的特殊细胞类型,例如心肌细胞、脑细胞、血细胞或骨细胞。人体中没有其他细胞具有像干细胞那样产生新细胞类型的天然能力。
干细胞注射如何帮助治疗疾病?
在干细胞注射过程中,干细胞首先发育成某些类型的成体细胞。然后这些成熟细胞用于修复因损伤或疾病而受损的组织。这种类型的干细胞注射治疗可用于:
生产用于治疗糖尿病患者的胰岛素
心脏病发作后产生健康的心肌细胞
替换因阿尔茨海默氏症、帕金森氏症、脊髓损伤或中风而受损的神经元
治疗骨关节损伤、韧带和肌腱损伤、骨关节炎、软骨缺损
修复受损的器官或组织

为什么人们对干细胞注射和治疗如此感兴趣?
干细胞注射和干细胞治疗研究非常有趣,因为它们有助于了解:
通过观察干细胞如何发育成心肌、骨骼和其他器官中的各种细胞,疾病是如何发生的。
新药的安全性和有效性是通过在用于人体之前对干细胞进行测试来确保的。
通过将干细胞靶向特定细胞,修复和再生不健康或受损组织,生成健康细胞来替代不健康细胞。

与成体干细胞相比,干细胞有哪些优势?
干细胞相对于成体干细胞的一些好处包括:
它们含有比成人骨髓干细胞多 10 倍的干细胞。
它们很少包含任何传染病,并且比成体干细胞更不容易被排斥。
它们没有任何异常,而成体干细胞可能包含由于环境风险因素引起的异常,例如细胞因复制而获得的毒素和错误。
它们具有产生新细胞类型的天然能力,但不能操纵成体干细胞来产生其他细胞类型。
干细胞的多功能性有助于再生和修复患病的器官和组织。
Questions: head_office@nbscience.com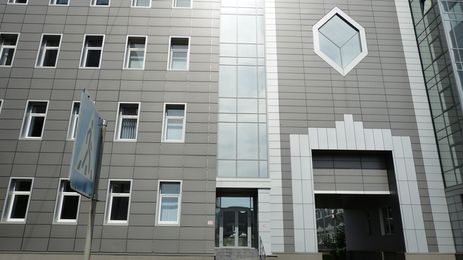 通过我们的免费医生咨询服务,您可以将您的问题发送给医生,医生会在几分钟内回复您。 就好像您正在与自己的私人医生进行电子邮件交流!
Whatsapp +33758673528 e-mail: head_office@nbscience.com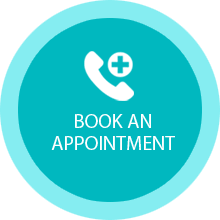 __________________________
Within the last few years scientists focusing their work on stem cell therapy have accomplished greater progress by switching from studying controversial embryonic stem cell benefits to adult stem cell therapy and therapies involving umbilical cord stem cell samples received via cord blood banking process. According to their findings, adult stem cell therapy treatments have less chances of being rejected by a patient, therefore increasing his recovery rates. When using patientвs own skin stem cells, theres no need to administer immune suppressing drugs as in instances of using embryonic stem cell therapy, which could be debilitating for the patient in the long run. In addition, adult stem cells are easier and less controversial to obtain, making this stem cell therapy a very promising medical field of research for the future. Lets take a look at the top 10 benefits of adult stem cell therapy for mankind.
1. Anti-aging benefits of stem cell therapy is ability to live longer and enjoy life at the fullest even in your 80 and 90s. Stem cell injections could be your fountain of youth by restoring your organs, tissues and systems that get worn out over time as we age. No more saggy skin, achy joints, poor eyesight and weak heart, you can rejuvenate yourself and look and feel younger.
2. Diabetes benefits could be accomplished by injecting a patient with stem cells that have a potential to produce new producing cells, therefore ending the need for blood glucose monitoring . Stem cell diabetes treatment focuses on newly diagnosed diabetes patients with poorly but still functioning pancreas to encourage its cure with stem cell therapy.
3. Transplantology benefits are numerous for people who have been waiting for years to find a suitable donor. With stem cell therapy theres a potential to coax stem cells to grow into a new tissue or organ that is biocompatible to the transplant receiver virtually eliminating chances of organ rejection. The stem cell transplant taken from a patients own body called an autologous stem cell transplant can help people cure many deadly illnesses like myeloma and start living the life to the fullest.
4. Stem cell hair regrowth is a very promising field of medical science that will end hair loss struggle for male and female patients alike. Though, hair stem cell therapy is not very common at this point, the general theory suggests that in the future skin cell stems will be harvested from a patients hair producing follicles, implanted in bald areas and coaxed to produce new hair growing follicles, thus creating new hair growth.
5. Spinal cord injuries stem cell therapy is a very promising field of research that can help many para- and quadriplegic patients who are wheelchair bound and help them start walking again. Patients own stem cells harvested from bone marrow or other areas can be concentrated in a lab setting and later re-introduced into patients bodies in hopes to repair spinal cord tissues and restore mobility.
6. Stem cell for treating senile dementia and Alzheimers is one of the future benefits that this type of research can bring about. Though, the stem cell treatment to repair faulty neuron cells is still in the research phase, millions of Alzheimers sufferers can potentially get full of partial relief, or at least slow down the progression of this serious condition that brings so much pain to patients and their families.
7. Growing limbs for amputation patients is still a little farfetched and might not sound realistic but currently theres a clinical trial going on at the University of Utah that focuses on using stem cell injections into patients with advanced vascular disease who are at a high risk of amputation. These stem cells can virtually create new and healthy blood vessels and save patients from the need of undergoing limb amputations.
8. Arthritis stem cell therapy is a huge benefit to humanity as currently there are over 40 million arthritis patients only in the US. Arthritis stem cell treatment can restore joint tissue by producing healthy joint tissue cells and end painful and debilitating condition.
9. Heart disease stem cell therapy is a revolutionary approach to treat a multitude of heart conditions ranging from congestive heart failure, cardiomyopathy and other heart related diseases. The theory behind this treatment is harvesting mesenchymal stem cell from a patients own bone marrow and differentiating them to form new heart cells that are later placed into a patients heart to promote heart tissue repair.
10. Autism stem cell therapy is a god send for millions of parents struggling to find a cure for their children. Stem cells injections are currently used to repair affected parts of the brain cells in countries like Ukraine, Russia, China and Mexico. While the stem cell therapy for autism is not commonly practiced in the US, the scientific research is widely conducted. Autism stem cell treatment should work on re-growing new and repairing existing cells of the gray and white matter of the brain.
"Patients First"
"Patients First" is the guiding principle of our Clinic. Every day we strive to provide outstanding and compassionate care and service to our patients. Our goal is twofold – improve the health and experience of our patients. Hear directly from our patients about their experience.
Name: Mr.Ajay ( United Kingdom), 2018
Age: 33
Condition:
DDD (Degenerative disc disease)
Lower & thoracic spine stiffness & pain;
L1-S1 disc bulge indenting nerve root.
(Back pain/stiffness)
Osteoarthritis right shoulder;
(Shoulder pain & stiffness)
"…..
Dr. Eugene organised all our traveling needs. …
I traveled in the company of my mother and I received a total of 50,000,000 stem cells, in my upper and lower back, and right shoulder.
After treatment; regeneration has been amazing. There has been week by week progress in my health. On the whole my back feels stronger and more stable. The upper thoracic recovery is spectacular. A lot of pain has disappeared and is continuing to do so as time passes. Lower back feels unbelievable! I use to be bed ridden for most of the day due to pain. Now I can spend a day without laying down if I must and it will only get better from here.
It's now been 2 months since I received Stem Cells and they are continuing to repair my body and damaged cells. It is a long lasting effect. I'm very happy with the results already.
…. I contacted stem cell doctors in my country in England, in America, Russia, India, and most of Europe. I discovered that the ones I found were either stupendously overly priced, or only did certain services regarding stem cells. In my case I had multiple issues with my health and my problems were more than one specific area. NBScience tackled all my problems together. I would just like to OUTLINE that this was most crucial for me. I'm very grateful to all the doctors at NBScience who helped me. I failed to find another stem cell company providing a wider availability of services that NBScience permitted. My Experience during stem cell injections was remarkable. Everything went very smooth and as structured.
I was taken very good care of personally by 3 individual specialists. I was seen by a spinal doctor. Dr Eugene also called in a separate shoulder specialist for me, to inject my shoulder to make sure the stem cells were initiated correctly. This was very kind of him and the service was exceptional. The modern facility at NBScience were faultless and very organised…..
The quality of stem cells at NBScience are to the highest degree.
I know friends who have had autologous stem cells and embryonic stem cells elsewhere and my recovery has beaten them in comparison. This was the best result for me.
Stem cells are a true miracle and they work.
NBScience have more than 30 years experience with stem cells. This is why I trusted them.