Si está interesado en la Auditoría del PIB – haga clic aquí:

PIB ( Buenas prácticas de distribución ) curso por Internet
Advantages Of Online Learning
In NBScience , a few of the biggest advantages of Good Disribution Practice online education are as under:
It enhances student-to-student and faculty-to-student communication.
Students can share perspectives among themselves.
Instructors are more accessible.
Students experience a sense of equality.
It enables student-centered teaching approaches.
Different learning styles are accommodated.
Instructors can allow increased opportunity for student exploration.
There is an increase in rehearsal time thereby benefitting those who 'learn by doing'
24/7 accessibility to GDP course materials is possible.
With continual availability of course contents, students no longer need to worry about accessing
it 'in time'.
While traditional form of education forced physical participation, and distance Good Disribution Practice education wasn't anything better, online learning makes it possible to altogether avoid physical attendance.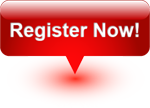 Descripción:
Buenas prácticas de distribución (PIB) is a quality system for warehouse and distribution centers dedicated for medicines. Internationally accepted pharmaceutical GDP regulations stipulate that distributors of pharmaceutical products must align their operations with the standards. The scheme ensures that consistent quality management systems are in place throughout your entire supply chain, from the early delivery of raw materials to the manufacturing plants, to the final shipment of finished drugs to the end user. An independent assessment of compliance against international GDP requirements is the most effective way to establish that your quality management system aligns with GDP guidance.
During the pharmaceutical GDP certification process, our highly-qualified auditors analyze your processes and policies, along with those of your supply chain partners to ensure that you consistently deliver good quality products as intended pharmaceutical manufacturers.
A valid GDP certificate by NBScience demonstrates that your organization is committed to quality in every aspect of your service, and to being a vital partner of the healthcare supply chain. Contact us to learn more about the Good Distribution Practices certification for Pharmaceutical Industry process.
Programa:
Invited Trainers:
Dr. Werner Gielsdorf, HSC- Alemania
Gerente General del proyecto TACIS de la Comisión Europea en CIS, Gerente de UNCTAD, EN ESO, TIC ,
ME, Banco Mundial, UNCTAD/OMC,
entrenador de GCP, GLP, PIB,GMP
Dra. Zadorin Eugene, Doctor, Maestría en Administración de Empresas
Asociación Biofarmacéutica Internacional,
Gerson
Lehrman healthcare Council, Primeros oradores de Clinical Research LLC
Oficina, former head of consulting Group of the Department of Clinical Research
( 2006-2008 ).
The pharmaceutical industry has the responsibility not only to manufacture effective and safe products, but also to ensure that they are delivered to the patient in a safe and controlled manner. Management of the supply chain is a critical activity which requires adequately designed facilities, documentation systems and trained staff. Online GDP training course will cover the regulatory requirements developed by the EU and USA regulators as well as the WHO (World Health Organisation). Delegates attending this course will be provided with information on how to design and manage warehouses, select contractors, temperature map their warehouse, develop temperature monitoring system and manage transportation of their products. In addition guidance will be given on preparing SOPs, documentation and preparing facilities for EU/USA regulatory inspections. Interactive workshops especially designed to enable participant exchange views, share experiences with others and, our expert tutor while being guided through key aspects of pharmaceutical supply chain management.
Course will be of interest to the following industries:
Pharmaceutical/veterinary manufacturers
Biotech manufacturers
Vaccine manufacturers
Suppliers of vaccines
Healthcare providers
Supplier of services to the above industries
Hospital management
Wholesalers
Production managers
Qualified Persons/Responsible Persons
Project Managers
Procurement Managers
Quality Assurance managers/Quality Control Managers
Supplier Auditors
Regulatory Affairs Personnel
Distribution/Transport/Logistics Managers
Professionals from Distribution and Logistics Functions
Contract Warehouse Managers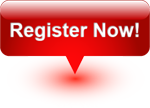 PROGRAM
Regulatory requirements
EU Directives
WHO Guidelines
EU Legislations on Wholesale Distribution
EU Guidelines for Wholesale Distribution Practice
Role of Qualified Person and Responsible Person
Premises and facilities
Facility design
Cleaning & 'cleanability'
Security and product integrity
People movement
Materials movement
Product segregation
Control of contamination/cross contamination
Temperature control & Monitoring – what is required
EudraLex
Staff selection and qualification
GDP/GMP training
SOP Training
Training records
Quality Systems
EudraLex
Definitions Orders
Procedures
Records
Document control and maintenance
Document Archiving
Preparing training packages
Procedures
Identifying what is required
how to develop a standard format and structure
writing SOPs
critical SOPs for a warehouse
preparing SOP training packages
Non Compliance Management
investigation of non-compliance
reporting and documentation
corrective action and preventive action planning (CAPA)
Returns Management
returns of non-defective medicinal products
security and QA decision
Emergency Planning and Recall
recall procedure
investigation and reporting
corrective action planning
Sampling
facility requirement
control of product and facility contamination
documentation
Stock Management
cycle counting
embalaje & Re-labelling
facility and equipment requirements
SOPs and Documentation
staff training
Warehouse Management System
Developing specification
Vendor selection
Validation
EudraLex
regulatory expectations
checklists
reporting and action planning
Contractors
Decision process for outsourcing
Contractor selection process
Quality/Technical agreement
Contract considerations
Audits of contractors
Transportation
Modes of transportation and challenges they offer Air
Land
sea
Vehicle design consideration
Security issues
Temperature monitoring & control
Non compliance reporting and action planning
Cold Chain Management
Developing specification
Facility design consideration
Transport issues
Packaging options
Monitoring during storage and transport
Developing procedures
Training and control
Dealing with out of specification situations
Temperature Mapping
What to consider when mapping your warehouse/trailer
Design considerations
Developing plans
Test protocols
Identifying the risk areas
Planting the temperature monitors
Collating data and data evaluation
Reporting – developing recommendations
How to maintain the qualified status -On going maintenance
Preparing for Inspections
Developing self inspection programme
Training issues
Internal audits
Action planning Root cause analysis
Preventive action
Maintaining inspection readiness status
Inspection findings
Most recent regulatory and client inspection findings