Via Arbe , Milano, Italia
WhatsApp: +33758673528, O +34670491885
e-mail: head_office@nbscience.com

Cutting-edge approach that exploits the high potential of mesenchymal stem cells of adipose tissue (ADSCs, Adipose-Derived Stem Cells) to counteract the effects of skin aging with anti-aging treatments.
ADSCs produce collagen and elastin, giving the skin a more youthful appearance. It is collagen and elastin that make the difference between a child's skin and that of an adult. Collagen cannot be synthetically reproduced: only skin cells can synthesize it.
Vantaggi
Natural method that does not involve the injection of artificial components into the skin. Other treatments, such as Botox and fillers, can reduce wrinkles but fail to improve the quality of the epidermis.
The combination of a treatment that improves the quality of the skin by increasing the thickness of collagen is also recommended in the case of a treatment with Botox or filler. This way you can avoid finding yourself with wrinkle-free but old skin.
Indications
recommended for all those who wish to achieve skin rejuvenation, especially in the:
face
neck
neckline
hands

Results
The effects of the treatment are evident after about 2-3 weeks and correspond to the gradual increase in collagen and elastin produced by the natural activity of the implanted cells.
The main results obtained are the reduction of fine wrinkles and the improvement of skin tissues, which will appear smoother, healthier, and more glowing.
Note: the effectiveness of the treatment is subject to genetics, skin condition, age, and lifestyle. For these reasons it will vary with individuals.
What to expect?
Improvement of the skin texture
Improvement of the thickness of subcutaneous collagen
Disappearance of fine wrinkles and other signs of aging
Overall healthier and fresher looking skin

Procedure
Regenerative technique is based on the implantation of mesenchymal stem cells obtained from your own adipose tissue. The procedure is simple and painless:
Collection and Sampling
20 cc of fat is collected during a simple (quick and painless) outpatient treatment.
Extraction and Expansion
Laboratory perform the extraction of stem cells from the fat removed.
The extracted cells are expanded in about 2 weeks. The laboratory produces about 10 test tubes of cells, some of which will be used for the required treatment (or for several different treatments) and the remainder will be frozen.
The expanded cells are injected into the tissue being treated.
The injected cells release specific growth factors and promote tissue regeneration.
Freezing and Preservation
The remaining test tubes can be frozen and cryopreserved for 3 years upon request of the customer. Cryopreservation guarantees use for new and future treatments in Regenerative Medicine.

Request now a free consultation for the natural, surgery-free rejuvenation of your skin. E-mail head_office@nbscience.com or fill out the form below to be contacted by one of our experts.
Utilizzando il nostro servizio gratuito Ask A Doctor, puoi inviare le tue domande a un Dottore e il Dottore ti risponderà in pochi minuti. È come se stessi avendo uno scambio di e-mail con il tuo medico privato!
WhatsApp: +33758673528, O +34670491885
e-mail: head_office@nbscience.com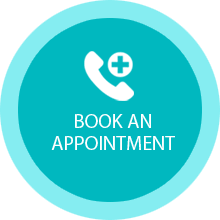 Disclaimer: Terapia con cellule staminali is a great alternative therapy but offers no guarantees and is not promoted as a cure. This is similar to many other conventional medical treatments. A complete review of the patient's medical history is required to determine eligibility and approval for terapia con cellule staminali. All personal information provided is for internal and medical use with medical providers only. I trattamenti non vengono condotti negli uffici o nel Regno Unito. Tutte le terapie cellulari sono condotte in Europa , in quanto regolamentato dal Ministero della Salute e da altri enti locali. Tutti i trattamenti vengono eseguiti entro i limiti legali e il quadro normativo del paese in cui esercita lo specifico fornitore medico.